Rereading the Grothendieck-Serre correspondence I found a letter from Serre to Grothendieck, dated October 22nd 1958, which forces me to retract some claims from the previous La Ciotat post.
Serre writes this ten days after the second La Ciotat-congress (La Tribu 46), held from October 5th-12th 1958:
"The Bourbaki meeting was very pleasant; we all stayed in the home of a man called Guérin (a friend of Schwartz's – a political one, I think); Guérin himself was in Paris and we had the whole house to ourselves. We worked outside most of the time, the weather was beautiful, we went swimming almost every day; in short, it was one of the best meetings I have ever been to."
So far so good, we did indeed find Guérin's property 'Maison Rustique Olivette' as the location of Bourbaki's La Ciotat-congresses. But, Serre was present at both meetings (the earlier one, La Tribu 35, was held from February 27th – March 6th, 1955), so wouldn't he have mentioned that they returned to that home when both meetings took place there?
From La Tribu 35:
"The Congress was held "chez Patrice", in La Ciotat, from February 27 to March 6, 1955. Present: Cartan, Dixmier, Koszul, Samuel, Serre, le Tableau (property, fortunately divisible, of Bourbaki)."
In the previous post I mentioned that there was indeed a Hotel-Restaurant "Chez Patrice" in La Ciotat, but mistakingly assumed both meetings took place at Guérin's property.
Can we locate this place?
On the backside of this old photograph
we read:
"Chez Patrice"
seul au bord de la mer
Hotel Restaurant tout confort
Spécialités Provençales
Plage privée Parc auto
Ouvert toute l'année
Sur la route de La Ciota-Bandol
Tel 465
La Ciota (B.-d.-R.)
So it must be on the scenic coastal road from La Ciotat to Bandol. My best guess is that "Chez Patrice" is today the one Michelin-star Restaurant "La Table de Nans", located at 126 Cor du Liouquet, in La Ciotat.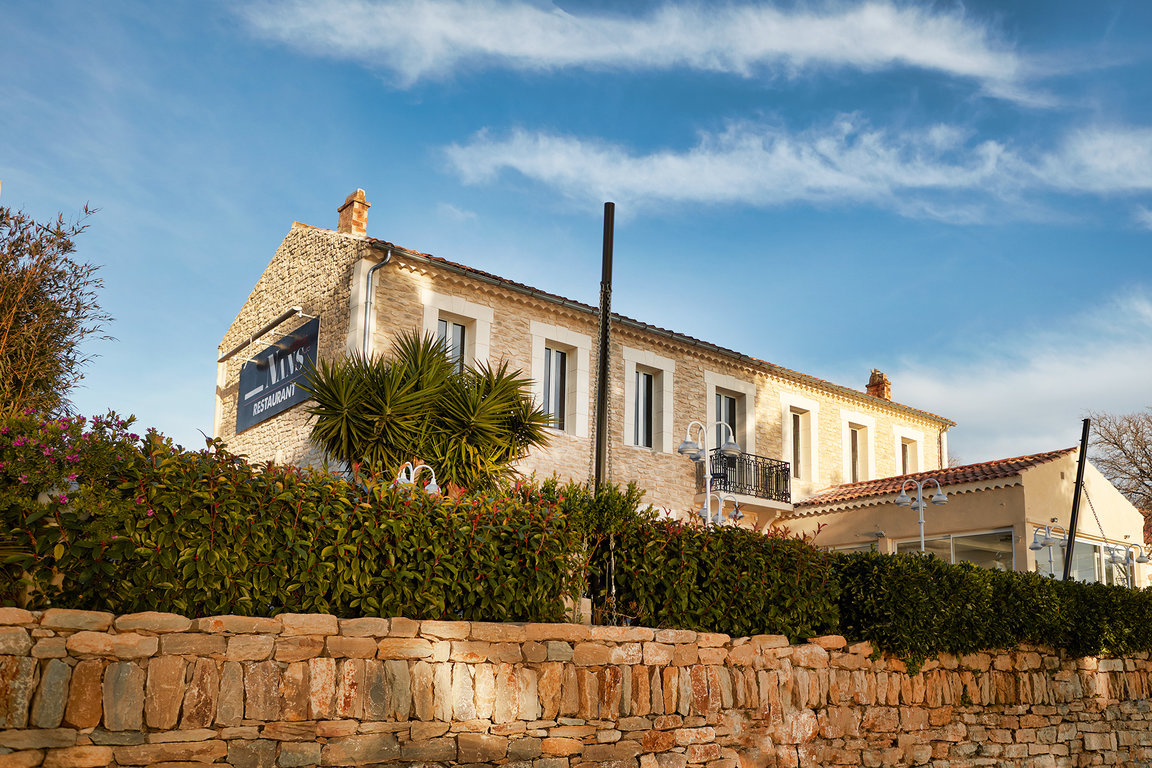 Their website has just this to say about the history of the place:
"Located in an exceptional setting between La Ciotat and Saint Cyr, the building of "l'auberge du Revestel" was restored in 2016."
And a comment on a website dedicated to the nearby Restaurant Roche Belle confirms that "Chez Patrice", "l'auberge du Revestel" and "table de Nans" were all at the same place:
"Nous sommes locaux et avons découverts ce restaurant seulement le mois dernier (suite infos copains) alors que j'ai passé une partie de mon enfance et adolescence "chez Patrice" (Revestel puis chez Nans)!!!"
I hope to have it right this time: the first Bourbaki La Ciotat-meeting in 1955 took place "Chez Patrice" whereas the second 1958-congress was held at 'Maison Rustique Olivette', the property of Schwartz's friend Daniel Guérin.
Still, if you compare Serre's letter to this paragraph from Schwartz's autobiography, there's something odd:
"I knew Daniel Guérin very well until his death. Anarchist, close to Trotskyism, he later joined Marceau Prevert's PSOP. He had the kindness, after the war, to welcome in his property near La Ciotat one of the congresses of the Bourbaki group. He shared, in complete camaraderie, our life and our meals for two weeks. I even went on a moth hunt at his house and caught a death's-head hawk-moth (Acherontia atropos)."
Schwartz was not present at the second La Ciotat-meeting, and he claims Guérin shared meals with the Bourbakis whereas Serre says he was in Paris and they had the whole house to themselves.
Moral of the story: accounts right after the event (Serre's letter) are more trustworthy than later recollections (Schwartz's autobiography).
Dear Collaborators of Nicolas Bourbaki, please make all Bourbaki material (Diktat, La Tribu, versions) publicly available, certainly those documents older than 50 years.
Perhaps you can start by adding the missing numbers 36 and 49 to your La Tribu: 1940-1960 list.
Thank you!
Leave a Comment