The fictitious life of Nicolas Bourbaki remains a source of fascination to some.
A few weeks ago, Michael Barany wrote an article for the JStor Daily The mathematical pranksters behind Nicolas Bourbaki.
Here's one of the iconic early Bourbaki pictures, taken at the Dieulefit-meeting in 1938. More than a decade ago I discovered the exact location of that meeting in the post Bourbaki and the miracle of silence.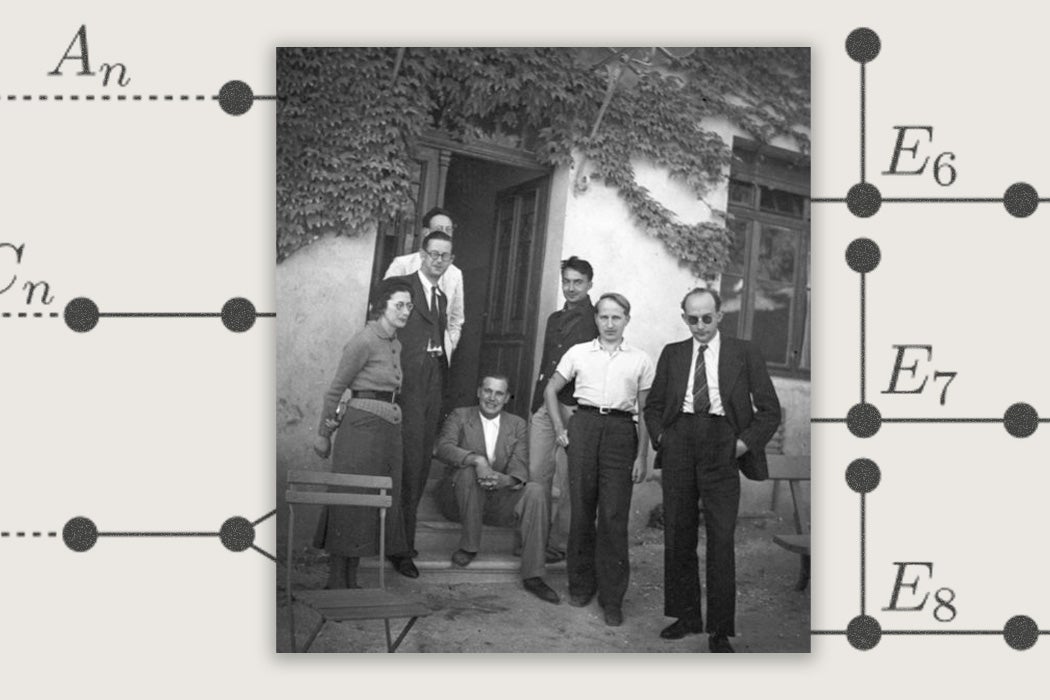 Bourbaki at Beauvallon 1938 – Photo Credit

That post was one of a series on the pre-war years of Bourbaki, and the riddles contained in the invitation card of the Betti Bourbaki-Hector Petard wedding that several mathematicians in Cambridge, Princeton and Paris received in the spring of 1939.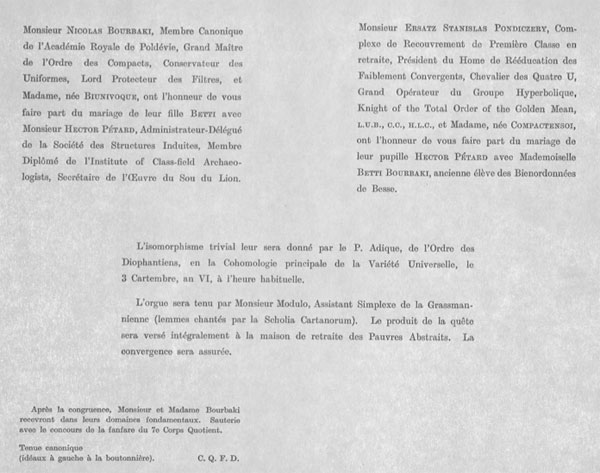 A year ago, The Ferret made the nice YouTube clip "Bourbaki – a Tale of Mathematics, Lions and Espionage", which gives a quick introduction to Bourbaki and the people mentioned in the wedding invitation.
This vacation period may be a good opportunity to revisit some of my older posts on this subject, and add newer material I discovered since then.
For this reason, I've added a new category, tBC for 'the Bourbaki Code', and added the old posts to it.