A few days ago, the theatre production "Rêves et Motifs" (Dreams and Motives) was put on stage in Argenteuil by la Compagnie Les Rémouleurs.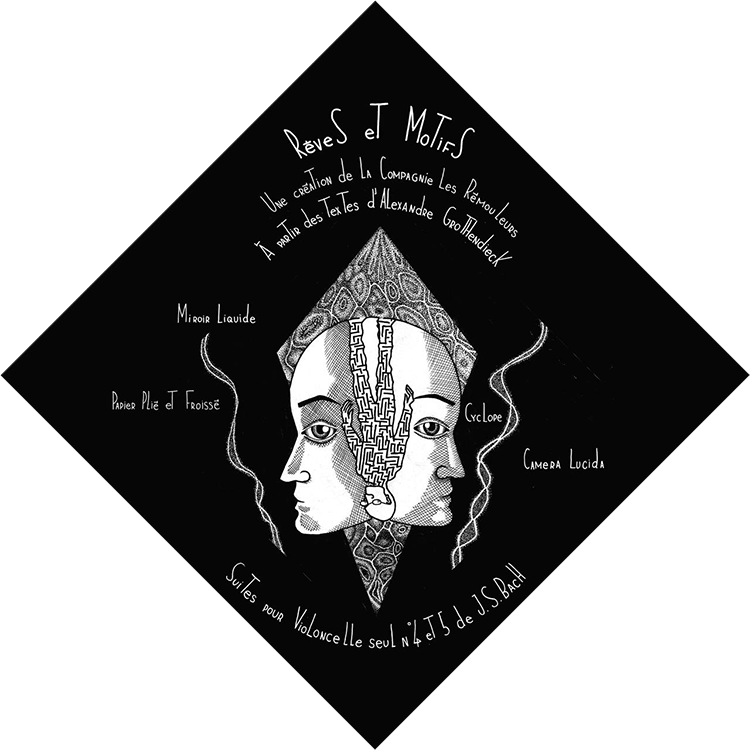 The stage director Anne Bitran only discovered Grothendieck's life by reading the front pages of French newspapers, the day after Grothendieck passed away, in November 2014.
« Rêves et Motifs » is a piece inspired by Récoltes et Semailles.
Anne Bitran: " In Récoltes et semailles we meet a scientist who has his feet on the ground and shares our curiosity about the world around us, with a strong political engagement. This is what I wanted to share with this piece."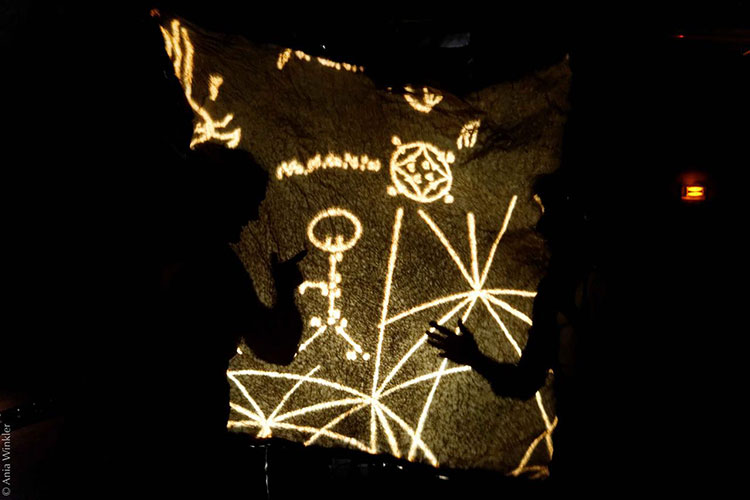 Some of Grothendieck's dessins d'enfant make their appearance. Is that one Monsieur Mathieu in the center? And part of the Hexenkuche top left? (no, see Vimeo below)
And, does this looks like the sculpture 'Grothendieck as Shepherd' by Nina Douglas?
More information about the production can be found at the Les Remouleurs website (in French).
RÊVES ET MOTIFS from Les Rémouleurs on Vimeo.
In case you are interested, make sure to be in Lunéville, November 29th or 30th.
Leave a Comment