Next week, the brand new séminaire « Lectures grothendieckiennes » will kick off on Tuesday October 24th at 18hr (h/t Isar Stubbe).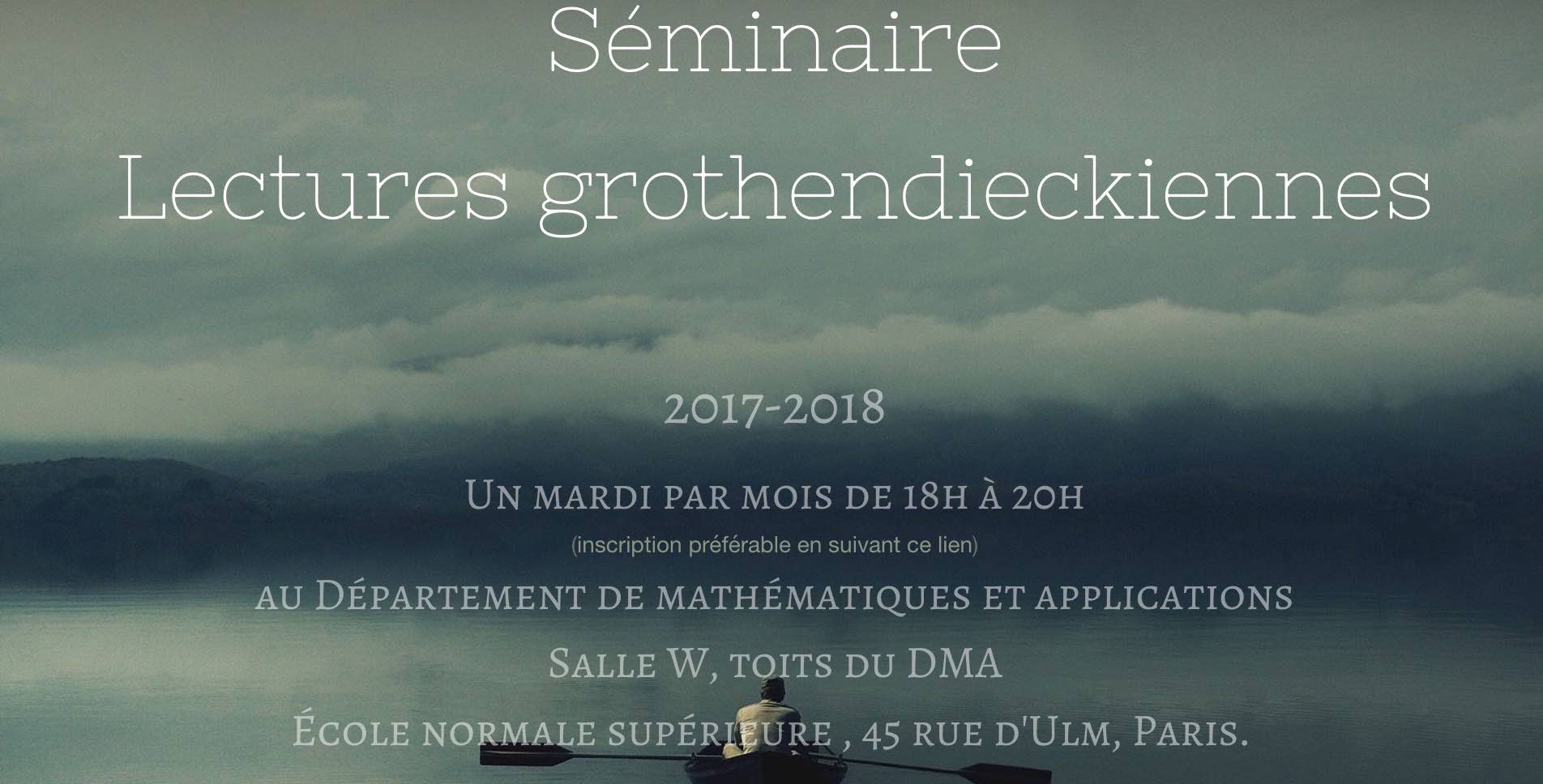 There will be one talk a month, on a tuesday evening from 18hr-20hr. Among the lecturers are the 'usual suspects':
Pierre Cartier (October 24th) will discuss the state of functional analysis before Grothendieck entered the scene in 1948 and effectively 'killed the subject' (said Dieudonné).
Alain Connes (November 7th) will talk on the origins of Grothendieck's introduction of toposes.
In fact, toposes will likely be a recurrent topic of the seminar.
Laurant Lafforgue's title will be 'La notion de vérité selon Grothendieck'(January 9th) and on March 6th there will be a lecture by Olivia Caramello.
Also, Colin McLarty will speak about them on May 3rd: "Nonetheless one should learn the language of topos: Grothendieck on building houses".
The closing lecture will be delivered by Georges Maltsiniotis on June 5th 2018.
Further Grothendieck news, there's the exhibition of a sculpture by Nina Douglas, the wife of Michael Douglas, at the Simons Center for Geometry and Physics (h/t Jason Starr).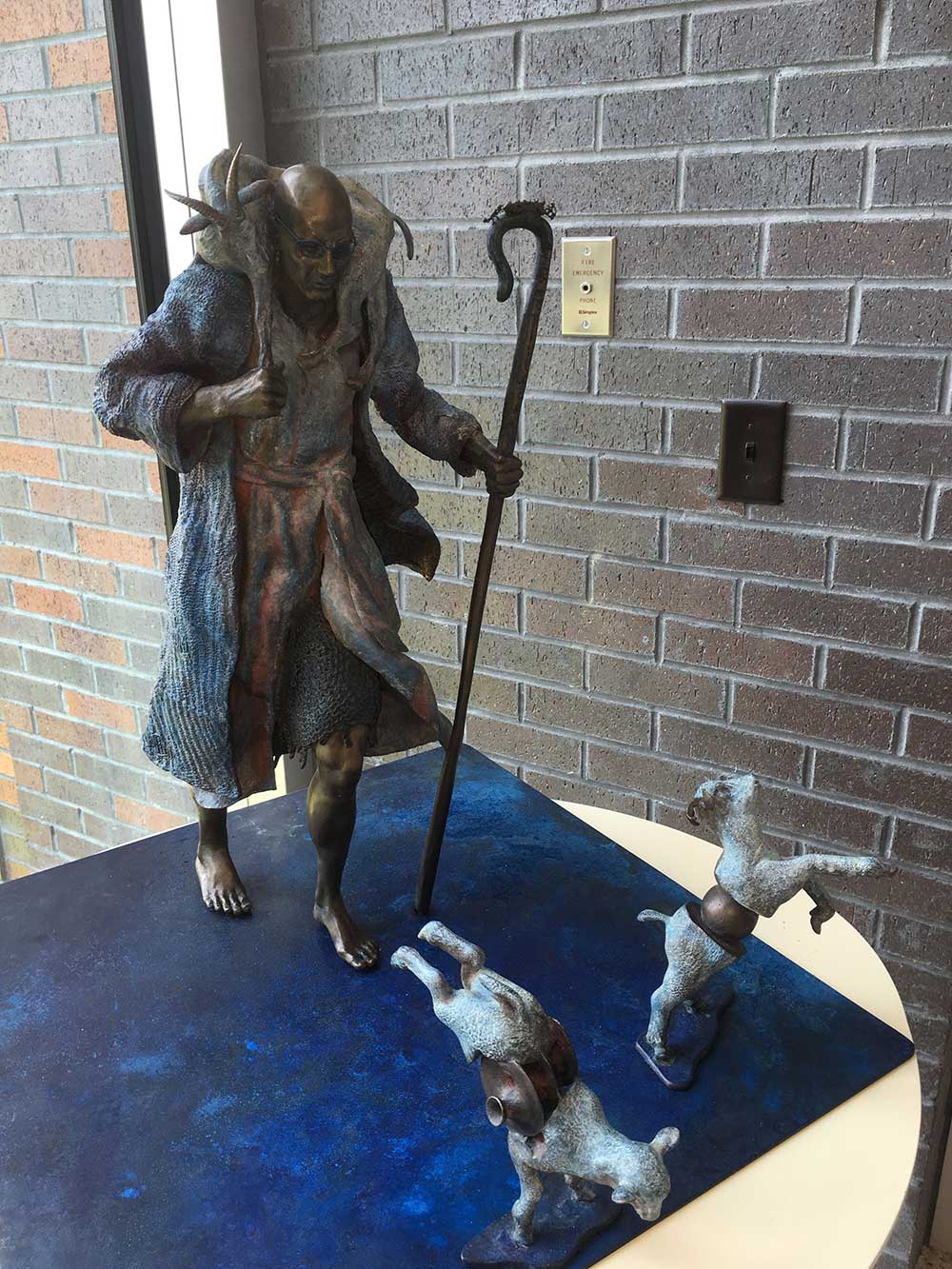 It depicts Grothendieck as shepherd. The lambs in front of him have Riemann surfaces inserted into them and on the staff is Grothendieck's 'Hexenkuche' (his proof of the Riemann-Roch theorem).