With the
translating help of Juan Cuadra, a shortened version of
this post did
appear in the Spanish newspaper La Voz de Almeria. Juan
graciously send me the whole newspaper, probably hoping to prepare me
for my stay in Granada!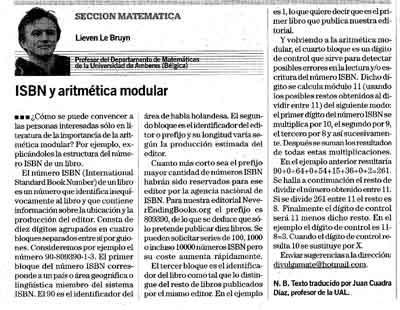 After a
long period of sickness and frantic writing, I may just have the energy
to start blogging again on a regular basis. For starters, I re-opened
this site for (human) comments. Bots will find it hard to enter the
required 6-character code, transcribing the phonetic data. So for
example, if you see something written like '"upper-eye six upper-eye
upper-en upper-are three" I hope you will understand that you are
expected to enter the code I6INR3. If you encounter problems with this
plugin, please email
me.