The literary sensation that spring of 1939 no doubt was the publication of Finnegans Wake by James Joyce. On May 4th 1939 FW was published simultaneously by Faber and Faber in London and by Viking Press in New York, after seventeen years of composition.
In 1928-29, Joyce started publishing individual chapters from FW, then known as 'Work in Progress', including chapter II.2 'The Triangle', of which a brief excerpt was already published in February 1928. The name comes from the only diagram in FW, the classical Euclidian construction of an equilateral triangle (FW, p. 293)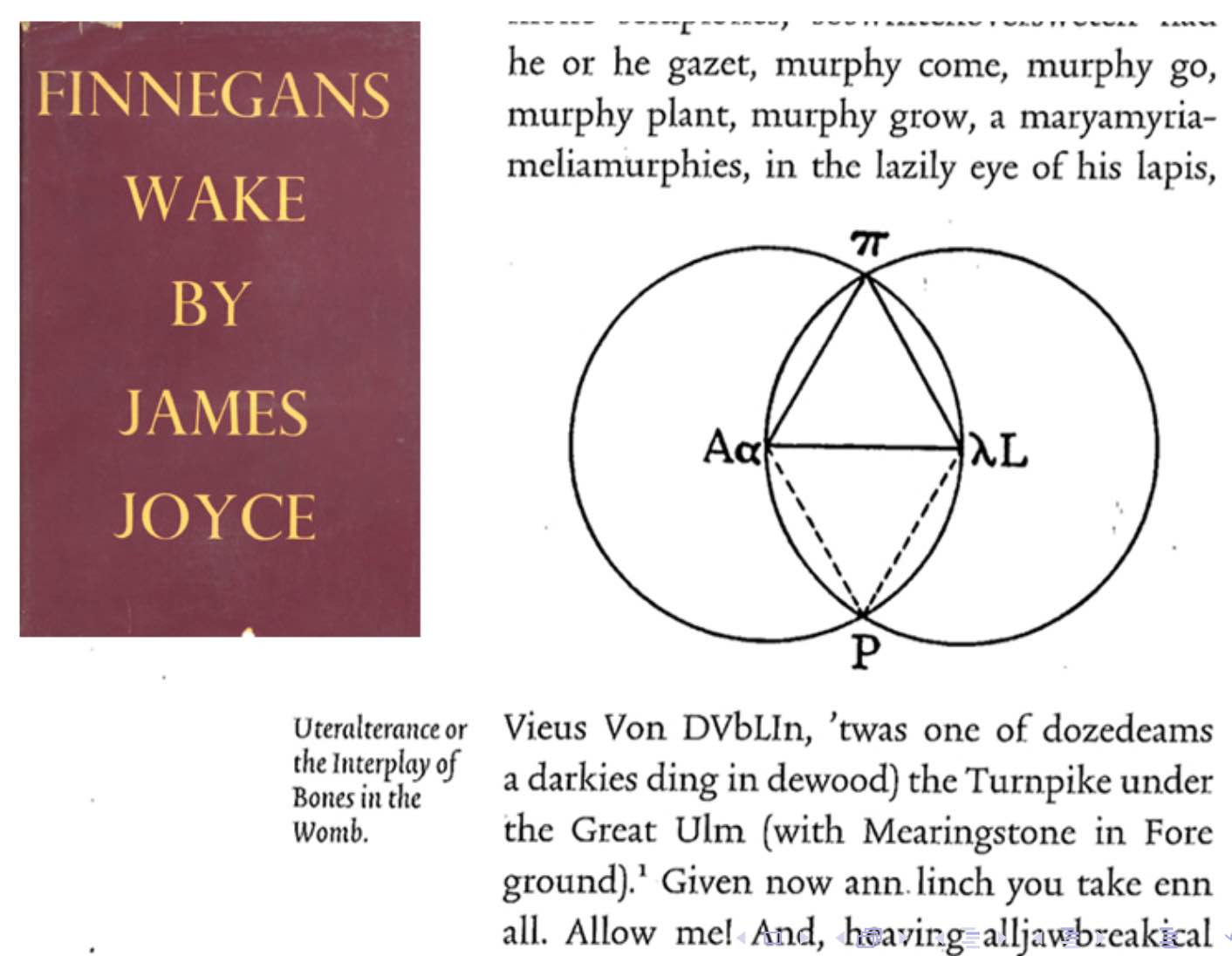 This Vesica piscis has multiple interpretations in FW, most of them sexual. The triangle $\Delta$ is the Sigla for Anna Livia Plurabelle throughout FW, but it also refers to the river Liffey through Dublin.
Here's Anthony Burgess explaining some of the Sigla, the relevant part starts at 14.20 into the clip.
In fact, many of FW's Sigla are derived from mathematical symbols, such as $\exists$ (Earwicker), $\perp$ and $\vdash$ (Issy). For more on this, please read The logic of the doodles in Finnegans Wake II.2.
Not only does the equilateral triangle $\Delta$ refer to the river Liffey, the entire Euclidian diagram can be seen as a map for Dublin and its surroundings, as emphasised by the words "Vieus Von DVbLIn" (views from Dublin) in FW right under the diagram.
Here's Dublin with the Liffey running through it, and Phoenix Park, which also features prominently in FW, see for example Phoenix Park in Finnegans Wake.

Views of Dublin – Photo Credit

The similarity between the map and the diagram is even clearer in Joyce's own drawing in the first draft of FW.

The Triangle – Photo Credit

There's a lot more to say about Joyce's uses of geometry and topography in Ulysses and Finnegans Wake, in fact Ciaran McMorran wrote an entire Glasgow Ph. D. about it, but perhaps I'll save some of that for a future post.
But what does this have to to with the Bourbaki Code, the puzzles contained in the Bourbaki-Petard wedding announcement?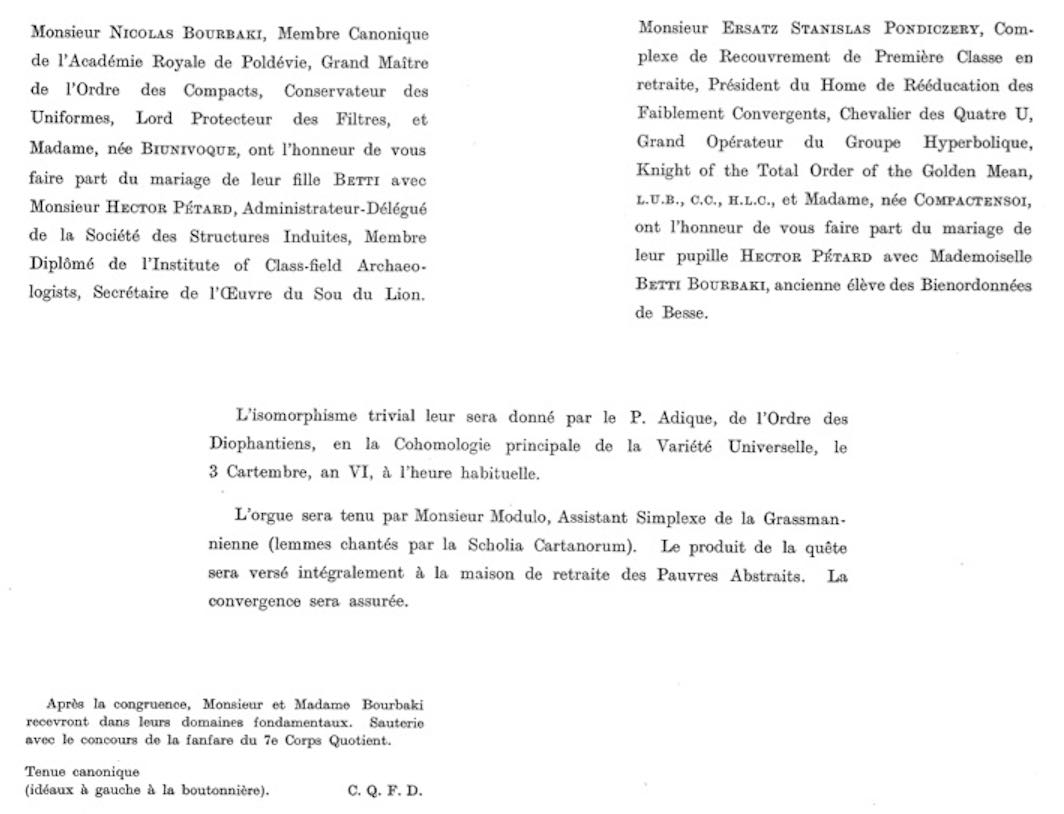 Well, I claim that Andre Weil hid the Vesica Piscis/Euclidian diagram into the 'faire part'. The challenge is to view the wedding announcement as a partial city- map. Clearly this time, the city of Dublin should be replaced by the city of Paris. Se non e vero …
Probably, there are enough hints contained in the previous posts in this series for you to spot the triangle(s) on the map of Paris. If you do so, please leave a comment, or email me.
Meanwhile, we'll unravel first the more obvious levels of interpretation of the wedding announcement.