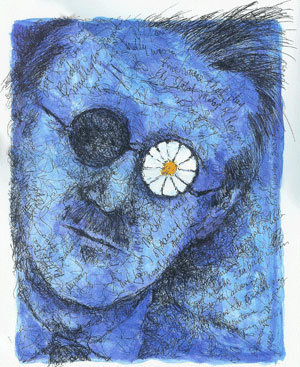 Bloomsday has a tradition of bringing drastic changes to this blog.
Two years ago, it signaled a bloomsday-ending to the original neverendingbooks, giving birth (at least for a couple of months) to MoonshineMath.
Last year, the bloomsday 2 post was the first of several 'conceptual' blog proposals, voicing my conviction that a math-blog can only survive as a group-blog.
A few months later, I launched yet another proposal and promised that neverendingbooks would end on new-years eve, exactly five years after it started.
And, here we are again, half a year later, still struggling on … barely.
Well, don't expect drastic statements from me today. I'll continue to post when I do feel I've something to say (and won't if I don't) ((that is, apart from this silly post)). Also, there won't be another pathetic cry-for-cooperation. I must have given up on that hope.
In fact, there isn't much I can add to the post just mentioned (in particular my comment to it) to explain my present state of mind when it comes to blogging (and maths).
Let's hope google wave will be released soon and that some of you will use it to make relevant waves. I promise to add blips when possible.