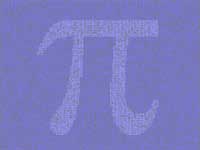 Now
that versions 2 and 3 of my abandoned book project
noncommutative~geometry@n are being referenced (as suggested) as
"forgotten book" (see for example Michel's latest paper) it is
perhaps time to consider writing version $\\pi$. I haven't made up
my mind what to include in this version so if you had a go at these
versions (available no longer)
and have suggestions, please leave a comment. An housekeeping-note :
this blog is flooded with link-spammers recently so I did remove the
automatic posting of comments. I use the strategy proposed by Angsuman to combat
them. This sometimes means that I overlook a comment (this morning I
discovered a lost comment while cleaning up the spam-comments, sorry!)
but it is the only way to keep this blog poker-casino-sex-etc free. It
goes without saying that any relevant comment (positive or negative)
will be approved as soon as I spot it.
At the moment I
haven't the energy to start the writing phase yet, but I am slowly
preparing things
Emptied the big antique table upstairs
to have plenty of place to put things.
Got myself a laser
printer and put it into our home-network using AirportExpress which
allows to turn any USB-printer into a network-printer.
Downloaded the Springer Verlag Book Stylefiles svmono.zip. This
does not mean that I will submit it there (in fact, I promised at least
one series-editor to send him a new version first) but these days I
cannot bring myself to use AMS-stylefiles.
Accepted an
invitation to give a master-course on noncommutative geometry in Granada in 2005 which, combined with
the master-class here in Antwerp next semester may just be enough
motivation to rewrite notes.
Bought all four volumes of the
reprinted Winning Ways for your
Mathematical Plays as inspiration for fancy terminology and notation
(yes, it will be version $\\pi$ and _not_ version $e$).
etc.
Similar Posts: