I'm retiring in two weeks so I'm cleaning out my office.
So far, I got rid of almost all paper-work and have split my book-collection in two: the books I want to take with me, and those anyone can grab away.
Here's the second batch (math/computer books in the middle, popular science to the right, thrillers to the left).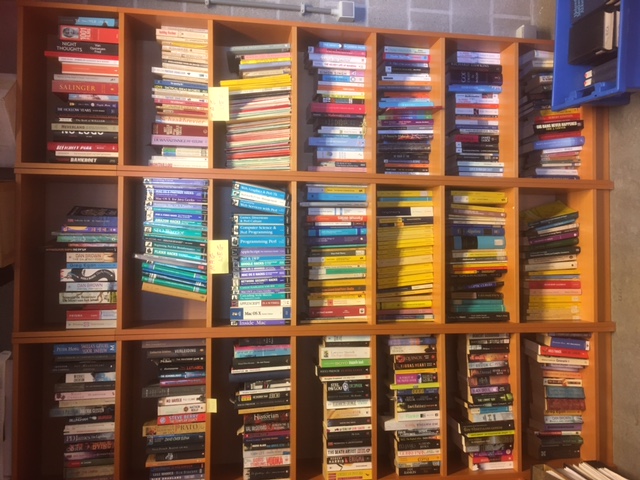 If you're interested in some of these books (click for a larger image, if you want to zoom in) and are willing to pay the postage, leave a comment and I'll try to send them if they survive the current 'take-away' phase.
Here are two books I definitely want to keep. On the left, an original mimeographed version of Mumford's 'Red Book'.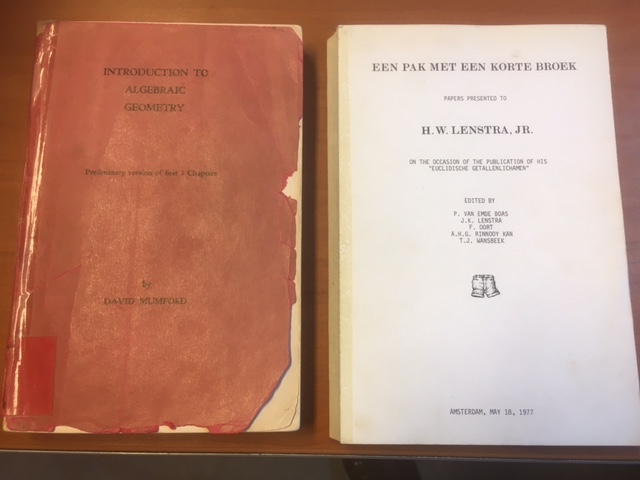 On the right, 'Een pak met een korte broek' ('A suit with shorts'), a collection of papers by family and friends, presented to Hendrik Lenstra on the occasion of the defence of his Ph.D. thesis on Euclidean number-fields, May 18th 1977.
If the title intrigues you, a photo of young Hendrik in suit and shorts is included.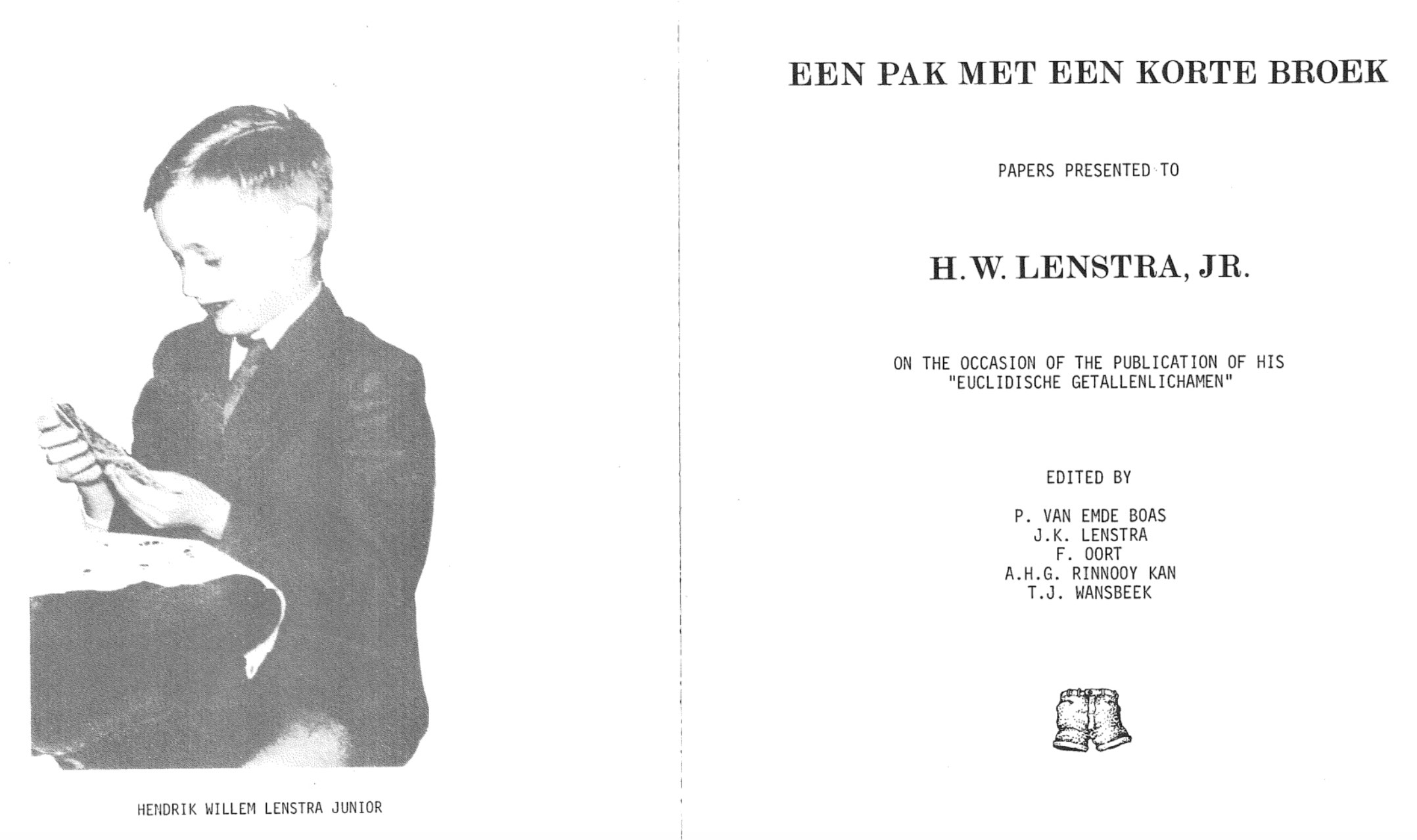 This collection includes hilarious 'papers' by famous people including
'A projective plain of order ten' by A.M. Odlyzko and N.J.A. Sloane
'La chasse aux anneaux principaux non-Euclidiens dans l'enseignement' by Pierre Samuel
'On time-like theorems' by Michiel Hazewinkel
'She loves me, she loves me not' by Richard K. Guy
'Theta invariants for affine root systems' by E.J.N. Looijenga
'The prime of primes' by F. Lenstra and A.J. Oort
(and many more, most of them in Dutch)
Perhaps I can do a couple of posts on some of these papers. It might break this clean-up routine.
Leave a Comment