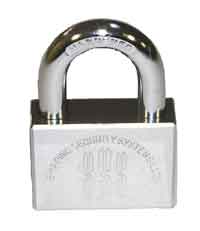 A couple of months ago I spend some time modifying the WordPress ViewLevel
plugin slightly to include in this blog. At the time, the idea was
to restrict the readership of certain posts (such as info meant for
master-class students etc.). In the sidebar these posts are prepended by
a padlock sign (together with the appropriate view-level). In the main
window these posts do _not_ show up unless you are logged in and
have the fitting view-level.
I hope that this tool may also prove
useful to combat spam-comments. Ideally, a weblog should be configured
to accept any comments but if you have to remove a 100 or more link-spam
'comments' each morning to keep your blog poker-free you have to
play defensive. Unfortunately, WordPress is not very good at it. Sure,
one can opt to put all comments on hold, awaiting moderation but (1)
this is unpleasant for genuine comments and (2) one still has to remove
all spam-comments manually from the moderation-queue. In the end, I had
to close all posts for comments to be spared from poker-online and
texas-online rubbish.
However, I appreciate comments and
suggestions especially at a time when this weblog is changing. So, if
you are working in either non-commutative algebra or non-commutative
geometry and want to give your suggestions, please get yourself a login.
I know, I know, it is a hassle with all those nonsense passwords but if
you are accessing this weblog from just one computer you only have to
remember it once (I forgot my own password but can still post
here…). I will then raise your ViewLevel from the default 0 value
to at least 1 so that you can read and comment the padlocked posts. If
you then want to make a comment on other posts, please use a nearby
padlocked post.
Today, I ask for suggestions for a good LaTeX
book-style. At the moment my favourite is the CTAN
thesis-package but surely there are better packages out there!
again : this idea came to nothing!
Similar Posts: